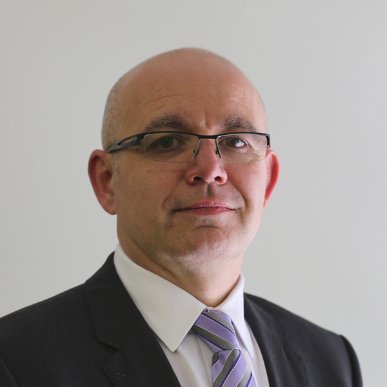 Tim Scurry
Founder, Chairman, CEO
Tim, an accomplished entrepreneur and investor, finished his formal education in 1983 and since then has been investing and building companies that take advantage of disruptive change caused by deregulation, innovation and other factors.
Read more
Tim's extensive experience spans operations, technology, software development, software implementation and the development of implementation methods and methodologies. Tim's area of business experience is in financial services, with an emphasis on insurance. Tim has leveraged these areas of experience and expertise to lead implementation teams, that through the use of technology, were focused on implementing business practise and process change into globally operating companies and government agencies. These implementations were complex and focused on delivering solutions that would change the way business was conducted in order to gain compelling market advantages and greater efficiencies over their competitors.
Tim's in depth global experience has allowed him to garner experience of markets that have evolved through change as a result of deregulation and changing market conditions.
As an investor Tim has been active in global markets, and has become an experienced investor in Canada and the United Kingdom. Tim's knowledge and entrepreneurial nature combined with his insight have allowed him to take advantage of various investments in both territories.
Early in 2013, Tim and his co-founders finalized the sale of Iter8 Inc. an award winning business founded in 2000, to a public company domiciled in the United Kingdom, Quindell Plc.. Iter8 Inc., a Toronto-based software company provided software-as-a-service for property and casualty brokers and agents. Iter8 built an extensive suite of products to enable new ways of selling and servicing insurance products. Successful implementations of these solutions are still operational in some of the largest global insurers today.
After the acquisition of Iter8 Tim went on to hold a number of senior executive positions focused on services and solutions bringing about strategic change to the insurance industry in North America. He was instrumental in Quindell's growth in North America including winning major contracts with leading insurers as well as the acquisition and transformation of Canada's largest network of healthcare clinics.
Tim's mandate as head of the global solutions division at Quindell was to transform and combine solutions comprising of insurance products and services previously offered independently by various subsidiaries. This included the largest health care network in Canada, as well as a usage based insurance program focused on young drivers. In addition, Tim held a number of subsidiary board positions in North America and the UK.
After leaving Quindell in 2016, Tim founded a new investment firm headquartered in Toronto, Torkore Inc. Torkore is focused on being at the forefront of disruptive change in global markets and continues to expand its portfolio of investments in technologies, people and companies that facilitate and accelerate change. In addition, Tim continues the expansion of his property investment business, NPT Investments.

Eduardo Bresani
Non-Executive Director
Eduardo is an Executive with over 30 years of experience in the field of Information Technology and has a diverse background across many industry settings, including Government, Banking Consulting, Retail, Insurance, and Engineering. He has extensive experience leading organizational transformation and change initiatives, building high performance teams, and providing IT Governance and strategic direction.
Read more
Eduardo has been recently appointed Chief Information Officer (CIO) at WSP Canada Inc., the largest Engineering Consulting firm in Canada, with over 8,500 employees where he oversees the Information Systems and Technology (IST) division as well as sets IT direction and coordinates infrastructure and service delivery across the company. He is responsible for IST units which support enterprise systems, information management, service management, digital solutions, innovation, user support, infrastructure, communications, and information security. He joins WSP from MMM Group Ltd, a recent acquisition, where he served as CIO as well.
Previously, Eduardo founded B3Link Inc. a management consulting company, to provide executive consulting services in areas such as Enterprise Architecture, Outsourcing, Program Management, and Technology Strategy. Companies in the customer portfolio included Scotiabank, Royal Sun Alliance, Iter8, and Ontario Lottery and Gaming Corporation.
Prior to B3Link Inc. Eduardo served as the CIO at Toronto Hydro Corporation where he had a similar portfolio as in WSP and responsible for leading all aspects of Information Systems & Technology including governance, strategic planning, architecture, development & support, program delivery, and operations. At Toronto Hydro he led the successful implementation of a 3 year IT Transformation program that included the deployment of the best practices COBIT for governance framework and selected ITIL processes for technology infrastructure and the development and execution of an IT strategic plan calling for a capital investment of $30 million per year for the period of 2007 – 2010.
Prior to Toronto Hydro, Eduardo was the Vice President of Information Technology at Aviva Canada Inc. one of the leading Property and Casualty Insurance companies in Canada. He led the modernization of the firm through the implementation of multi-million dollar programs to web enable their personal insurance system to allow for brokers direct transactions and to implement a state of the art Claims Management Systems. He also led the effort to establish a Contact Center in Bangalore, India in partnership with 24/7, Cable & Wireless, and Norwich Union Insurance enabling licensed insurance agents in India to sell insurance to Canadian customers through a new channel.
Before that, Eduardo spent the first 15 years of his professional career in diverse positions including Regional Information Systems Director at Chiquita Brands International, Project Manager at IBM Canada Ltd., and various IT roles in the government sector in Peru.
Eduardo has a Master's degree in Computer Science from the US Naval Postgraduate School in California and a Master of Business Administration from York University in Toronto. Eduardo also has professional certifications as Project Management Professional (PMP), Governance of Enterprise IT (CGEIT), and Information Systems Auditor (CISA)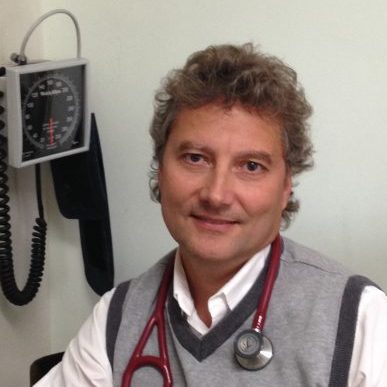 Michael Olah
Non-Executive Director
Michael a Medical Doctor and graduate of the University of Toronto and Charles University is fluent in both English and Slovak. Michael is highly engaged and active in his local community and runs a solo medical practice which is part of the St. Joseph's Family Health Group.
Read more
After completing his medical degree, Michael completed further training at the University of Western Ontario and the Rothbart Pain Clinic. In addition, Michael was a member of the Family Medicine Longitudinal Experience run through the University of Toronto, an organization that introduced students to the field of Family Medicine, where he was both a member of the committee setting policy for the University as well as Professional Development Liaison educating physicians on training medical students. He is currently a preceptor for the University of Toronto, and his teaching has included training individuals at all levels including residents.
Michael's ongoing professional development includes education in Canada, United States, Europe and South America. Michaels experience studying in both North America and Europe has enabled him to have a well-rounded and unique perspective on medicine and patient care.
A past promoter of special events in the pharmaceutical field in both Canada and Europe, Michael has continued to maintain his relationship with the pharmaceutical industry. This includes training pharmaceutical representatives and sitting on committees as an expert in the field of medicine.